Friday, January 27, 2012
Click the images to make them bigger!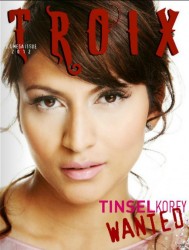 Posted by

Jessica Moran
at 1/27/2012 08:56:00 PM
0 comments


Links to this post
With a release date of March 9th, the UK's Board of Film Classifications, the BBFC, has awarded a 15 certificate to the filmmakers of Bel Ami.
As for the Irish rating,
Ireland's Film Classification board, the IFCO, has given Bel Ami a '16' rating for Strong Language and [Strong] Sex and Nudity.
**NOTE**
The release date is listed on both sites as March 2nd. This was the original UK release date but was changed a few days ago. It looks like they just haven't gotten around to changing the websites yet... IF the date reverts back to the 2nd, we will let you know!
UK Rating
Ireland Rating
Posted by

Jessica Moran
at 1/27/2012 08:08:00 PM
0 comments


Links to this post